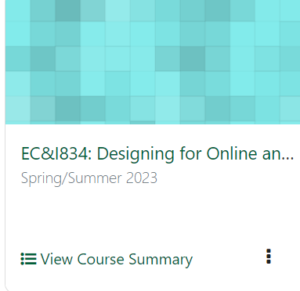 It is hard to believe this class has come to an end. I have learned so much over the past month when it comes to online and blended learning. This course did an excellent job of breaking down the different components of creating an online/blended prototype and provided us with the opportunity to engage with the intricate process. After careful consideration, I opted to create a blended course prototype for this class that could support what we learn in class and hopefully push my students to further their learning in French while providing them with different activities that will explore different concepts we learn in French Language Arts. When we had to pick a topic to center our course prototype around, I knew I wanted to create a resource I could use in my classroom with my kiddos and I figured French is a huge component in the Grade 2 curriculum in French Immersion that would allow me some flexibility and variety when creating my lessons.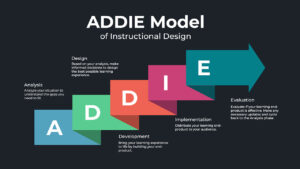 The ADDIE template was an incredibly helpful tool that really helped me out with the development of my course prototype that allowed me to plan and organize the course content, assessment tools, and course layout. This template encouraged me to consider the reasons a blended prototype of this nature would be beneficial to my students and it encouraged me to link clear outcomes with my course objective. It was definitely a helpful tool in the development stage of my blended course prototype.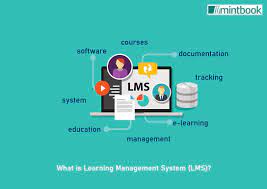 Choosing an LMS (Learning Management System) was a little tricky due to all the different options that were available to choose from. Among some of the different choices for different learning management systems we could choose from were the following: Microsoft Teams, Blackboard, Google Classroom, Canvas, and Moodle just to name a few. Seeing as I wanted to create a blended course prototype that I could use with my students in the fall, I opted for an LMS that is supported by my division that I would have access to and the kids would as well. Google Classroom turned out to be a great choice for an LMS for my blended course. It is incredibly user-friendly and this LMS has allowed me to organize my course content efficiently while making it accessible to my students. I like that there is a Google Meet link assigned to our course in case we ever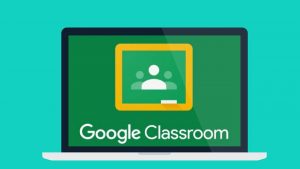 need to meet online as well as a class code that will help students gain access to the Google Classroom. Classwork was super easy to set up and organize; you could easily create different topics and add assignments, quizzes, and material, or even reuse a previous post. Once my assignment – Module 1 – was created, I was able to effortlessly upload videos, activities, google slides, boom cards, Quizizz/Quizlet activities, and even Flip activities. Another nice feature was being able to write prompts for your assignments where you could provide students with additional information and instructions. I really love that we can add other teachers to our Google Classroom which is a nice feature in case you plan to work with other staff when planning the course material. I plan on adding my LRT (Learning Resource Teacher) and Administration Team so they can be aware of what we are studying now.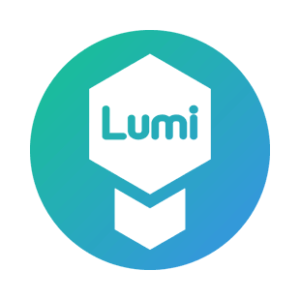 Having the opportunity to create interactive videos was another fun feature we learned to use in this class. I was not familiar with Lumi and did not know how to make videos interactive before this course. I was happy to have learned about this program because my pre-recorded lessons were a little long and I was looking for ways to keep my students engaged when having to watch a 20-minute lesson. Lumi allowed me to insert different activities throughout my pre-recorded lesson that I chose to use as checkpoints with my students by including some true and false questions, multiple choice questions, and links to a couple of activities on Quizizz. I am really looking forward to playing around with this tool and finding other ways to make my activities and lesson interactive.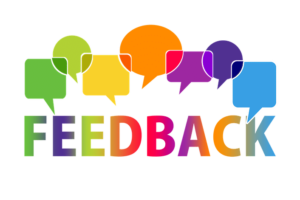 Getting a chance to meet with our classmates and receive feedback was incredibly useful. I loved getting to see all the different courses and how everyone's prototype was different and unique. One of my classmates used Microsoft Teams, while the others used Canvas and Blackboard. Two of us in our breakout room opted for using Google Classroom – but I loved how we each set it up in our own way to match the needs and vision of our blended course. It was super informative to get a walkthrough of all these different learning management systems. I was happy to hear from my group members that they enjoyed the Flip activity I included for my kiddos and that my course was easy to follow (so fingers crossed that my students think the same thing in the fall haha); I have made a mental note to continue incorporating Flip activities in my following modules after our group discussion and if my students end up liking them, we could plan for two or more Flip activities within each module. Looking forward to "going live" in September!
Here is a link to my course prototype walkthrough: Course walkthrough
And here is a link to my Summary of Learning for this semester: Summary of Learning – EC&I 834